Mission 02-02
Lost Snowboarder, Mt. Bachelor
Members-hours: 98; Miles: 2060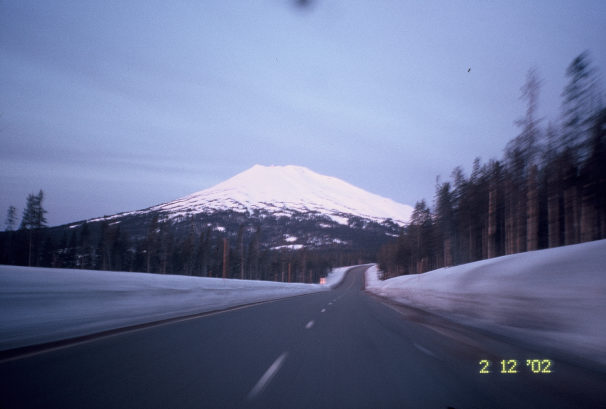 Mt. Bachelor on the day of the search

23 year old Kate Svitek was last seen SW of the top of Northwest Express lift on Mt. Bachelor just before noon on Saturday, Feb. 9. She was reported missing about 1700 that day. On the day she was lost, the snow was deep (~24 - 30") in the area where she was riding. (PLS: 10T602915 4872442 [NAD 27])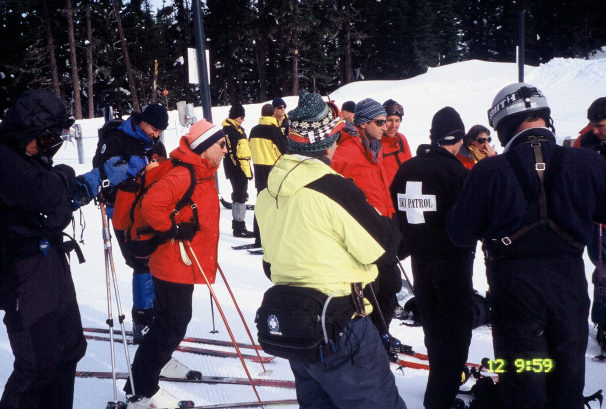 Ready to hit the mountain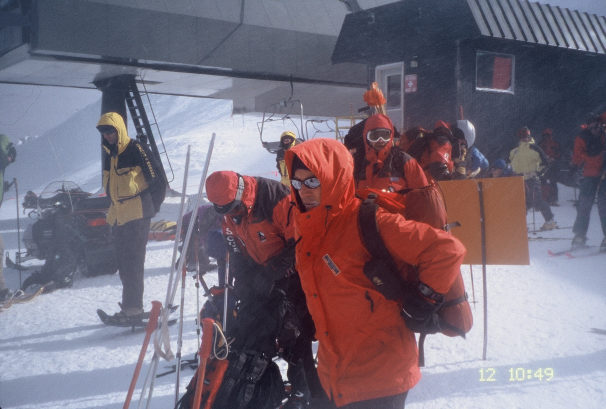 Bob, bundled against the wind

CMRU was activated for Tuesday, February 12, and was assigned to conduct line sweeps in the area adjacent to the PLS as well as to probe treewells. CMRU had five people in the field on skis and snowshoes on the first pass down the fall line. On a second pass, we had four people on skis. It took about two hours to conduct a sweep the length of the Northwest Express lift. The initial line had about 20 people. On the second pass, the line was broken into two lines of a dozen or fewer people.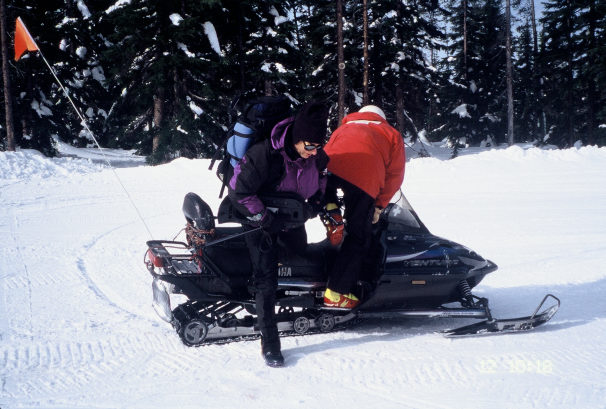 Scott getting a lift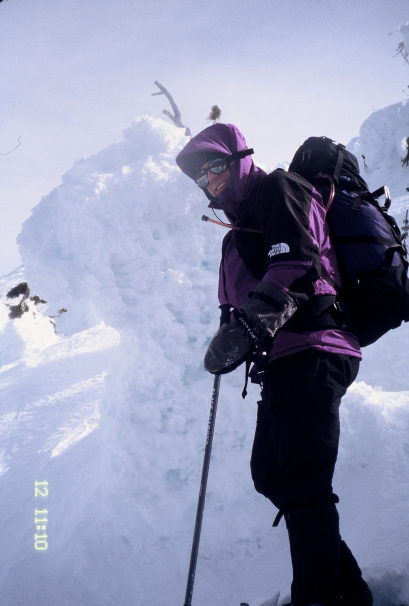 Scott amid the rime ice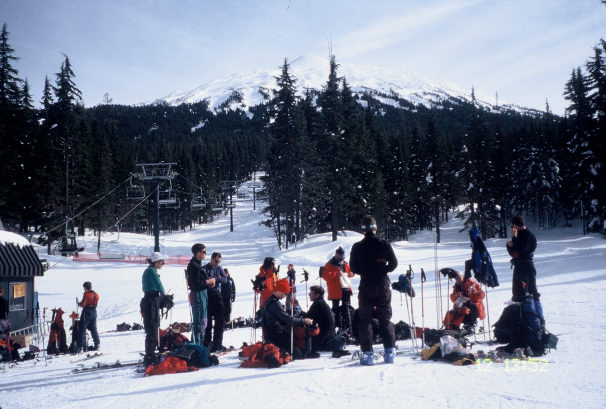 Taking a rest at base camp
There had been prior sweeps, both in the fall line and across the fall line, through the area we searched. Our search did not uncover any clues or signs of the missing subject. Although the search continued for another week beyond CMRU's participation, no significant clues were discovered. Mountain rescue teams from outside Oregon were activated to participate during the course of this operation.
[It appears Kate's body was located March 4th at Mt. Bachelor. -- almost a month after she was last seen.]

Bob, Lindsay, Nate and Iain smiling at the end of a long day

Participants: Blackburn, Clunes, Freund, J. Linn, S. Linn, Morris, & Vitagliano

Written by Bob Freund. Photos by Lindsay Clunes.